AI & Machine Learning
Stop Playing Catch-up
We help you harness the power of your data making it intelligent and actionable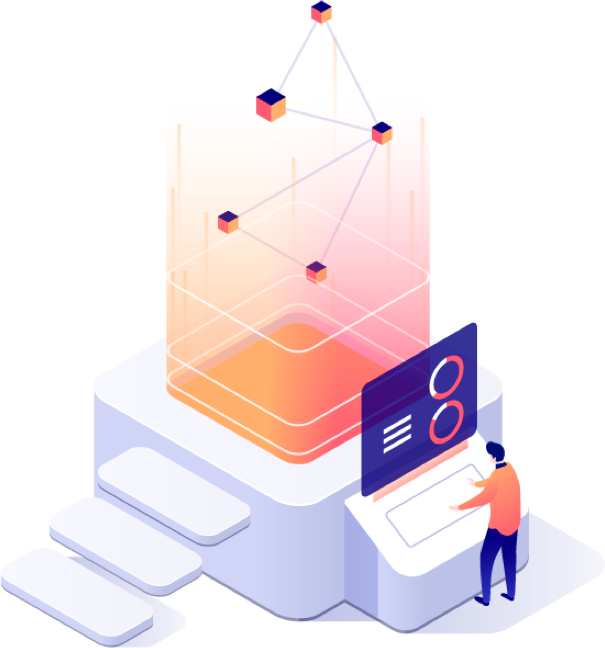 AI & Machine Learning
Virtually every business process in every sector is disrupted by Artificial Intelligence (AI). They are becoming a necessity for companies who want to retain a competitive advantage.
We help our clients identify and prioritize business cases that deliver value using AI & ML. With our extensive knowledge and hands-on experience, we help organizations define precise business challenges and work backwards step-by-step through the process of creating machine learning projects to solve them. We partner with them all through the process of making AI operational.
While our technical experts take on the brunt of model creation, our MLOps (operationalization) experts help our clients surmount the real challenge of building an integrated ML system and operate it continuously in production. Our Automation experts help our customers automate higher-order tasks by combining RPA with cognitive technologies.
We help our customers boost revenues through increased personalization of services; lower costs through efficiencies driven by higher automation, reduced errors rates, and better resource utilization; and uncover new and previously unrealized opportunities.
Intelligent Solutions
Our solutions help you realize the full potential of your AI and ML investments by generating quantifiable outcomes and rapidly scaling AI adoption throughout the organization
Data Science Discovery
Forecasting & Prediction
Computer Vision
Language Processing
Conversational Interfaces
Knowledge Mining
MLOps
RPA
Innovation across Industries
We power businesses with a meaningful digital change, backed with solid knowledge of trends, needs and challenges across industries
Finance
Human Resource
Sales
Marketing
Customer Support
Vendor Insights
Start a conversation
Let's talk about how we can help you in your data journey