Data Engineering and Analytics
Speed up your time to insight
Your Partner for Discovery of Dark Data to Actionable Insights at the Point of Decision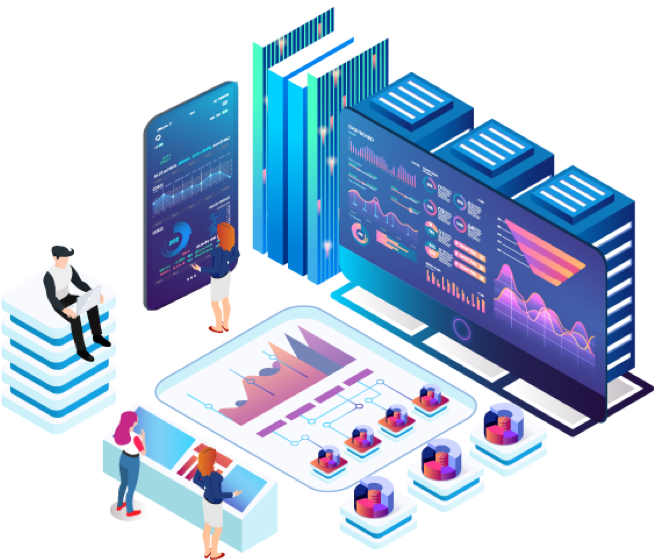 Data Engineering
In today's organization, data constitute the fundamental raw material.
We enable our customers to prepare and adopt the right data strategy, with consideration to their global data goals, increasing the data liquidity which serves as the foundation for all insights and decisions.
We help discover untapped data which can be harnessed to drive business decisions and accelerate time to market.
We enable our customers to move and consolidate data, of any variety, volume, or velocity, from disparate sources, transform it, and prepare it for analytics. This includes extract, load and transform  (ELT), data quality, profiling, replication, preparation, and related technologies.
Our deep understanding of popular ERPs/CRMs and other transaction systems makes us best suited to design and develop data pipelines to source and consolidate data for analytics
Data Source Identification

Ingestion

Data Lakes

Warehousing

Data Pipeline Design & Deployment

Security

Maintain & manage big data services

Cost Optimization

Analytics
We help our customers turn their data assets into actionable insights that yield better and faster decisions using the latest analytics techniques and tools.
Our visualization designers focus on the interactions between business users and the analytics solution output to develop dashboards and user-interface controls to ensure that the value of the insights are not lost.
Dashboard & Visualization

Data Analytics
Real-time Monitoring and Alerts

Start a Conversation
Let's talk about how we can help you in your data journey